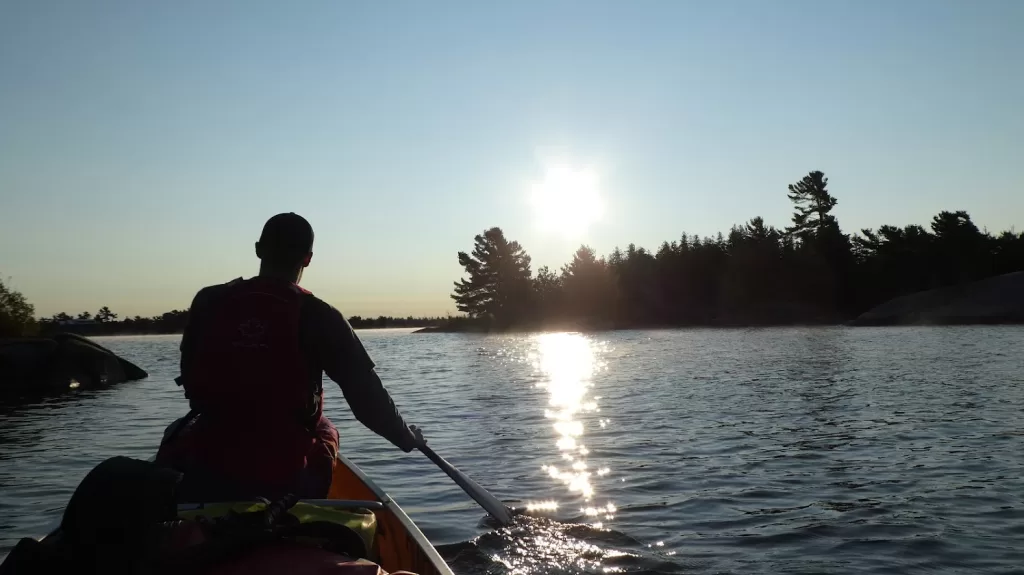 The following is the transcript from our podcast episode on gift ideas for people who love camping.
Pamela: 00:00
Hello, and good day, eh? Welcome to the Super Good Camping Podcast. My name is Pamela.
Tim:
And I'm Tim
Pamela:
We are from supergoodcamping.com. We're here because we are on a mission to inspire other families to enjoy camping adventures, such as we have with our kids.
Because we're leading up to the holiday season, and Black Friday is coming too, we wanted to offer up some Christmas Gift Ideas or holiday gift ideas for those who enjoy camping. I will start with the front country things since I'm a bit more of the front country girl.
Gifts for Car Camping or Front Country Camping
Tim:
Never again.
Pamela:
Tim: 02:56
We don't throw them in the garbage. We make sure that we dispose of them properly.
Pamela: 02:59
10. A new headlamp, which is also something that was a gift idea from a couple of years ago. You can upgrade many things somebody might already have regarding their existing gear. You might think, "Oh, he's the person who has everything, he doesn't need anything." And maybe he doesn't need anything, but maybe he would like to have something that works better than his previous one or is lighter or more compact than his previous one. So there's always an upgrade. That's the thing. The beauty of camping gear is you can always buy more, right, Tim?
Tim: 03:36
Yeah! We had a family member weirdly ask a very short period of time ago. And that was one of the things that occurred to me was, you know what? You don't always buy the right stuff. Or you're trying to be a little budget-friendly. So you don't buy the one that you wanted. There's always the possibility of upgrading, right? If somebody is newer and just starting out, you can give them your older stuff. And it's awesome for them, and then you have something new.
Pamela: 04:14
It's all good. The manufacturers evolve their products too. So something that you bought five years ago might be somewhat out of date as far as how it functions. Now there's something spanking new that works better.
Tim: 04:27
Yeah. Or, like me, from back in the days of being in Scouts, I had a Swiss Army knife. It did everything I needed it to do, but it didn't do anything but act like a knife. It wasn't good pliers, all that sort of jazz. So upgrading to something like a Leatherman Wave would be a great idea. I will tackle some of the backcountry things, and this is essentially the list that the family member got when the inquiry came in.
Gifts for Backcountry Camping
Pamela: 08:54
The Fenix headlamp for anybody who's wondering.
Tim:
I love it. It's great.
Pamela:
That's it for us for today. Thank you so much for listening. We appreciate you. Always. If you have any questions, please feel free to contact us. Our email address is hi@supergoodcamping.com. We are on all the social media. We would love to hear from you. We're on Facebook, Twitter, and Instagram and have a YouTube channel. And we'd love to add to our subscribers there. So please do subscribe and or reach out to us. We'll talk again soon. Bye
Tim:
Bye!
*This post contains affiliate links. If you make a purchase after clicking the link, it doesn't cost you any extra and a small portion comes back to help support the podcast.